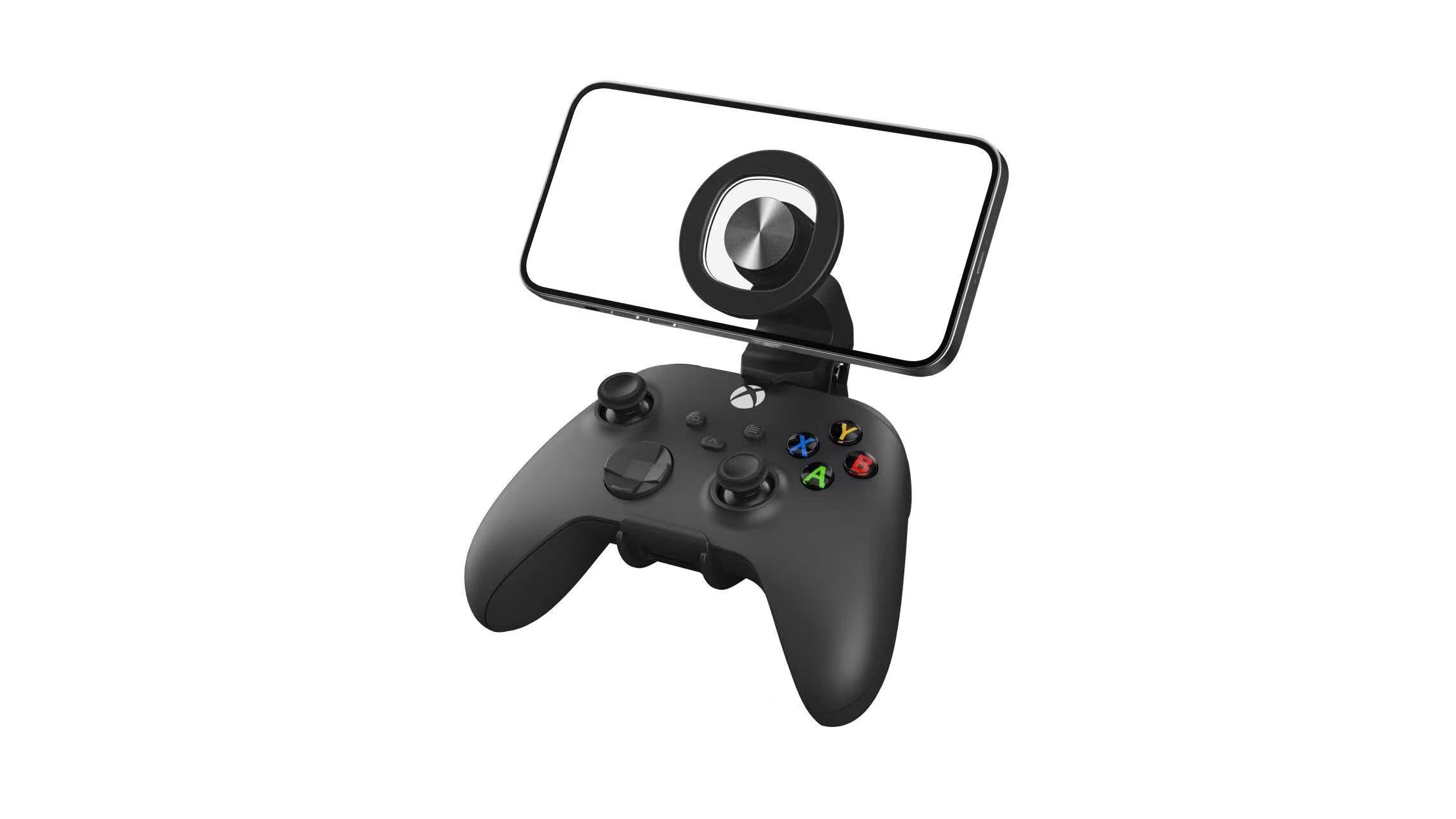 In today's mobile gaming market, mobile gaming has become an essential part of people's lives. However, for gamers who prefer using a game controller, connecting the controller to their phones can be a bit cumbersome. Now, there is a convenient solution that allows you to enjoy the fun of gaming control seamlessly - the Xbox Controller Phone Holder for easy connection to mobile phones.
  This holder features a simple and practical design, with its core function being to securely attach an Xbox controller to your phone. Simply magnetically attach your phone to the holder and fix the Xbox controller on top, transforming your phone into a portable gaming console. No longer do you need to go through complicated Bluetooth pairing processes or use extra connecting cables - everything becomes effortless.
  Made of high-quality plastic, the holder ensures a stable connection between your phone and the controller without causing any damage to your device. Its thoughtfully designed slots accommodate various phone sizes, ranging from small smartphones to large tablets, ensuring a perfect fit for a wide range of users. This provides gamers with enhanced versatility and convenience.
  With this holder, you can now enjoy the comfortable grip of an Xbox controller while gaming on your phone. The multi-angle adjustment feature allows you to find the most suitable gaming posture, whether you are playing games in portrait or landscape mode, maximizing your gaming experience.
  Moreover, this holder is not limited to just Xbox controllers --it is also compatible with other common game controller brands, such as PlayStation DualShock controllers. This means you can easily switch between different game controllers to challenge various games, enriching your gaming experience even further.
  Overall, the Xbox Controller Phone Holder for mobile phones provides a convenient and efficient solution for gaming enthusiasts. Its easy operation and broad compatibility allow you to unleash your gaming passion in mobile gaming. If you are a gaming controller enthusiast, why not give this holder a try and elevate your mobile gaming experience to a whole new level.